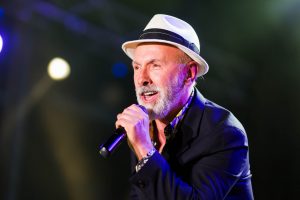 Since 1996, when Baščaršija Nights Festival was held for the first time after the Agression and in its present form, Festival stages have seen over 500 programs. In all their diversity it is quite difficult, impossible even, to compare or single out any of those.
However, we should probably mention some of our guests, artists of national and international acclaim: Joan Baez, Manu Chao, The Kelly Family, Whirling Darwishes from Konya (Turkey), Mustafa Sandal, Jonny Logan, David Wilde, Hungarian Gipsy Group "Rajko", Indian Dance Group "Aditi Mangaldas", Stefan Milenković, World Youth Music Orchestra, Mediterrenian Philharmonic Orchestra, Bremen Youth Simphony Orchestra, Cairo Symphony Orchestra, Yildiz Ibrahimova, Latin American Dance Group from Chile, The Fry Street Quartet, Don Cossack Dancers, Marco de Santi, Đorđe Balašević, Zvonko Bogdan, Edin Karamazov, Zabranjeno Pušenje, Goran Karan, Ksenija Janković, Mostar Sevdah Reunion, Jadranka Stojaković, Damir Imamović Trio, Halid Bešlić, Hanka Paldum, Dino Merlin (two concerts at the Eternal Flame in Sarajevo and Koševo Stadium respectively), Boris Lenko, Alma Flammersberger etc.
There were many play premieres in the festival, such as "The Refugees", "Bas-Carsija", "Omer over Dough Tray", "The Sarajevo Grave", "The Premiere", "Romeo and Juliet" (co production with the MESS – International Theater Festival"), Omer Pasha Latas. Besides, one must mention opera and ballet performances such as "Cavalleria Rusticana", "The Bartered Bride", "Bolero", "Appassionato" and "Catharine, the Bosnian Queen.
The greatest musical event, according to many, was the concert of Dino Merlin at Kosevo Stadium. It was held within "The Nights of Bascarsija 2000." With 80.000 spectators, it was truly an unforgettable evening.